Stacy's Story: 'I've Sure Lived a Lot Longer Than They Ever Told Me I Would."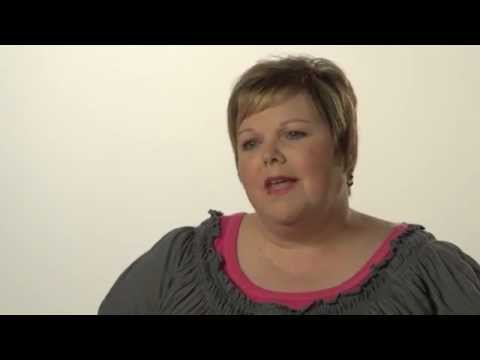 When Stacy King was just 33 years old, she began experiencing symptoms that led her to months of misdiagnoses by doctors and specialists.
Finally, Stacy was diagnosed with ovarian cancer. From there, she began three years of intense therapy. At the end of that time, her doctors told her they didn't know how to save her.
But Stacy didn't feel hopeless. So, she made a three hour journey from north of Indianapolis to the James Graham Brown Cancer Center in Louisville.
Upon her arrival, Stacy knew that the JGBCC was different from any other facility she had visited.
"You don't feel like a number for sure," Stacy says. "I'm proud of the fact that they treat me like a person."
With her prior treatment, Stacy said it seemed as if the focus was never really on her. She says she had other caregivers who seem distracted, as if they were hurrying to keep up with their schedules.
At the JGBCC, she says, every doctor and nurse she sees is totally devoted to treating her while she is in the office. Because the staff truly cares about her, Stacy says that she almost looks forward to coming and receiving her treatments.
"It's like coming home to a friend," Stacy said.  "They treat me like a person. They are genuinely concerned about what happens to me."
The JGBCC uses a multidisciplinary approach to each patient's care. That means everyone working on Stacy's case gets together and discusses her unique situation. From these conversations they – together – create a unique treatment plan just for her.
"At the Brown Cancer Center I am an individual who matters, and I appreciate that," Stacy says.
Stacy says that she was given hope for the first time in her treatment after she started coming to the JGBCC. That's why she gladly drives six hours roundtrip each week for her treatment. To her, it's worth the trip to receive care from a team that truly cares for her and is fully engaged in fighting for her life.
"People looked at cancer as a death sentence," she says. "It may end up that way with me, but I've sure lived a lot longer than they ever told me I would."
To read more about our other proud patients, please visit myUofLHealthcare.org.