Kim's Story: I Will Move Forward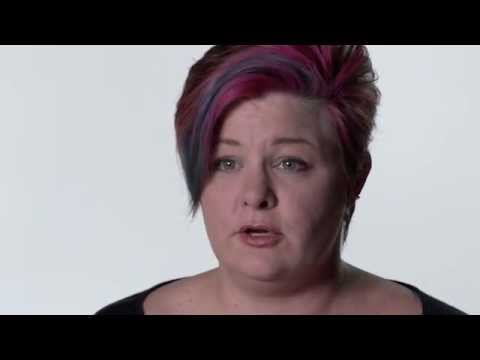 Kim's strength is obvious to those who come in contact with her. And it's this strength that not only helped her raise two daughters, but is helping her get through one of the most challenging times of her life: breast cancer treatment.
Kim felt the lump on her breast in 2011, but waited until her yearly appointment in March 2012 to have it examined. Even though she was under 40 and not in a screening category, she was sent first for a mammogram, then a biopsy.
Shortly after, she was diagnosed with stage 2 breast cancer. And while any cancer diagnosis is scary, Kim was fortunate that with surgery and chemotherapy, her cancer was very treatable.
"At first, this was so devastating to us all," Kim says. "But I made the decision to tell my daughters. I let them know right away that I was going to be ok. This is just going to be a setback for us."
Her doctors, Dr. Amy Quillo, Dr. Bradon Wilhelmi, and Dr. D. Jain, along with her nurse navigator, Barb Kruse, BSN, are confident that Kim's course of treatment will give her the best chance at recovery and remission.
First, Kim underwent surgery to remove the lump and reconstruct her tissue. After her recovery from this surgery, Kim will undergo a round of chemotherapy. And, even though her treatment is full of unknowns, fear and anxiety, Kim's cancer care team is helping see her through this trying time.
"My cancer team has made me feel so comfortable," Kim says. "They gave me the support and courage I need to get through this, and I know it will all be ok. Because of them, I know I can move on with my life and not be scared. After all this is done, I will continue on with my life."
Follow Kim's story, and our other patient stories, over the coming weeks at myuoflhealthcare.org.